[Home] [News] [Calendar] [Biography] [Gallery] [Music] [FAQ] [Links]
Michael Jackson Gallery
Just the most recent pictures...!

07 September 2001
Michael Jackson "30th Anniversary Celebration, The Solo Years" concert
New York's Madison Square Garden - First Concert of Two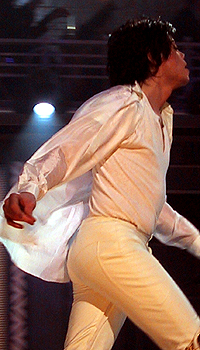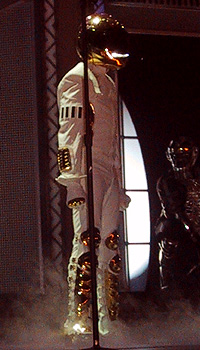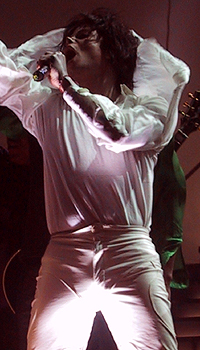 ---
Michael Jackson and actress Elizabeth Taylor arrive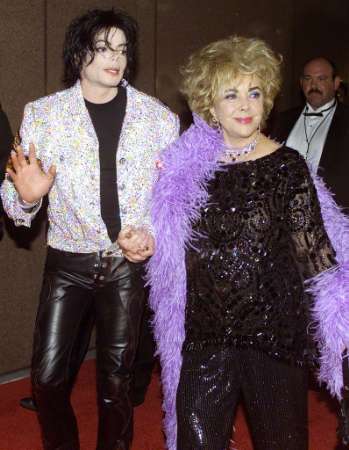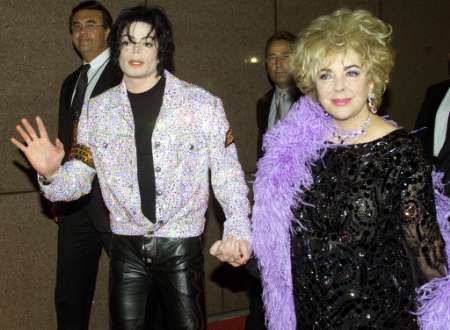 ---
Michael gives a thumbs up as Elizabeth Taylor applauds Gloria Estefan, after she performed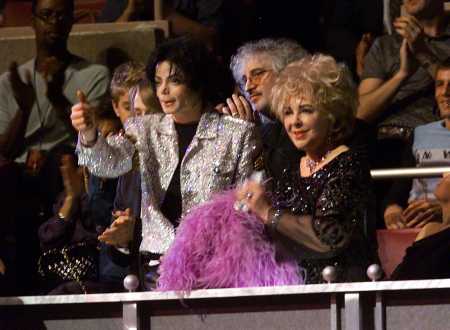 ---
Michael and Elizabeth Taylor watching performs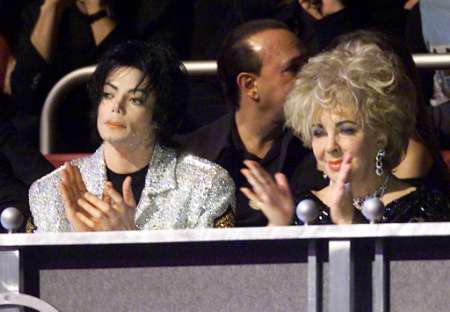 ---
He comes!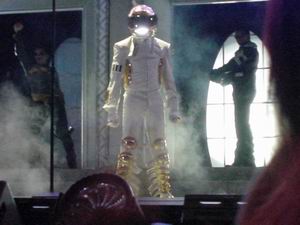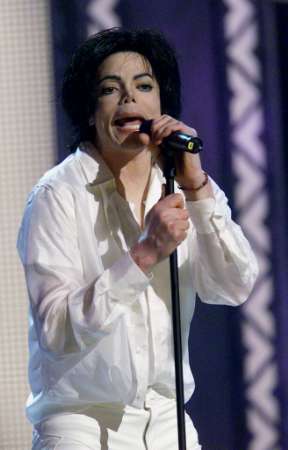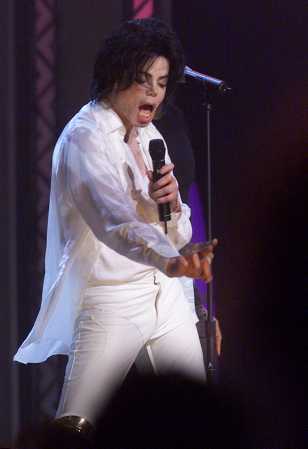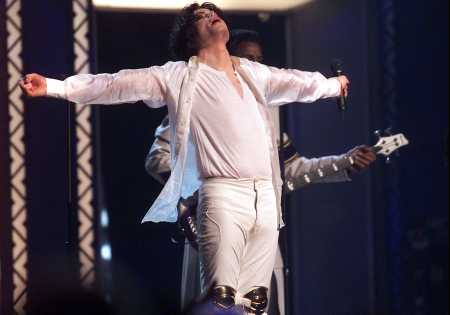 ---
He was immediately joined on stage by his brothers for what would be the Jackson 5's highly anticipated reunion, their first since 1984's Victory Tour. The Motown legends, featuring brothers Jermaine, Tito, Marlon, Randy, Jackie and Michael, got the crowd moving to "Can You Feel It" and Medley Jacksons (including "I Want You Back", "Love You Save" and "I'll Be There").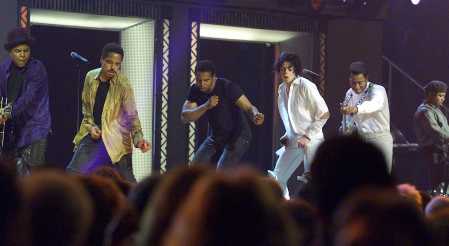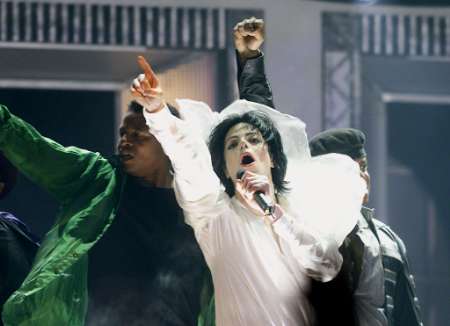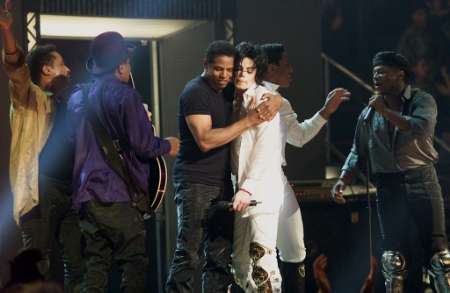 ---
" And, linking both old and new, 'N Sync came out and joined the group to get down to "Dancing Machine."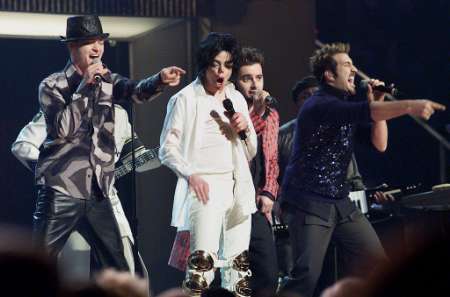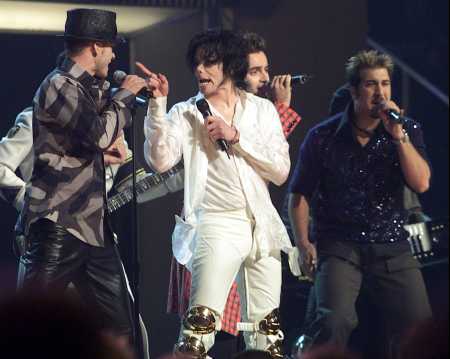 ---
Jackson went on to team with Britney Spears for a sexy rendition of "The Way You Make Me Feel."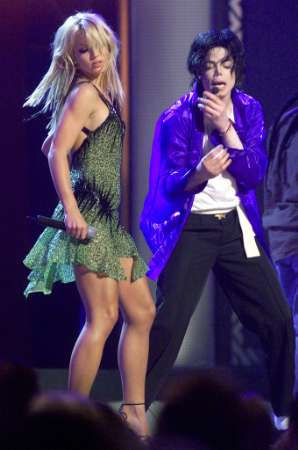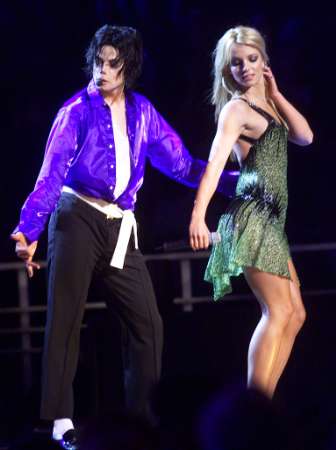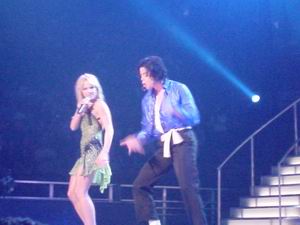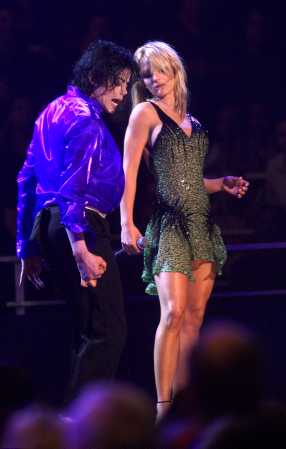 ---
He was joined onstage by Slash playing guitar for "Black and White" and a scorching version of "Beat It," replete with ghetto dancers and choreography straight from the video.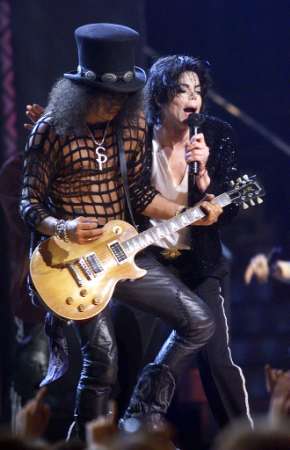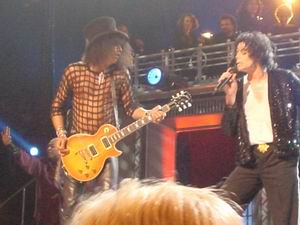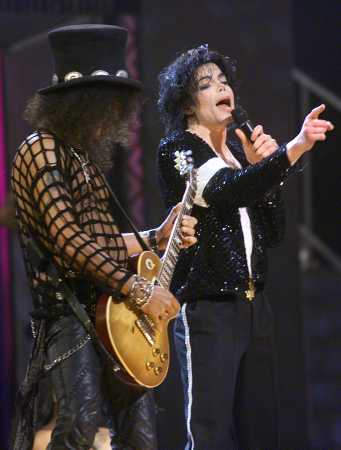 ---
But perhaps Michael's finest moment came when he walked out on stage with only a small carrying case and pulled out his black sequined jacket, hat and white glove for an almost exact recreation of his Motown anniversary performance of "Billie Jean," moonwalk and all.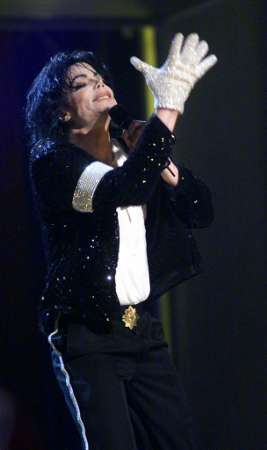 ---
At one point, Michael asked the pumped up crowd what it would like to hear, before being drowned out by the inaudible roar of requests. He then launched into his new single, "You Rock My World," off his new album Invincible, due out at the end of October.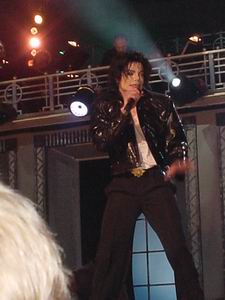 ---