[Home] [News] [Calendar] [Biography] [Gallery] [Music] [FAQ] [Links]
Michael Jackson
The King Of Pop

on Border Crossings
mjvoabc.cjb.net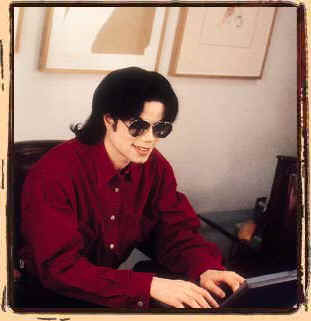 Hi! This is Michael Jackson. I would like to say thank you to my fans all around the world and in the World Wide Web. Come with me on a journey through this site. You can find many funny and interesting things. I love you all!
---
Lyrics to the entire Invincible album songs available in the music section.
PLUS the lyrics to "Shout", "Streetwalker", "Fly Away"
and "What More Can I Give" << EXCLUSIVELY >>
INVINCIBLE on BC!!!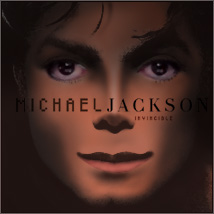 Download Michael's message (April 2002) in which he thanks his fans for their support here.
PHOTO GALLERY UPDATE
A Night At The Apollo
New York, Apollo Theater
(24 April 2002)
The American Bandstand 50th Anniversary Celebration
Pasadena, California
(20 April 2002)
Wedding of Liza Minneli to David Gest
Marble Collegiate Church, New York City
(16 March 2002)
Michael Jackson shown with investors for new project
Santa Barbara, California US
(24 February 2002)

Recent Michael Jackson songs played on "Border Crossings"

Apr 24 Heal The World
Apr 18 Tabloid Junkie
Apr 17 Childhood
Apr 15 The Lady In My Life
Apr 09 The Girl Is Mine
Apr 08 Invincible
Apr 05 Liberian Girl
Apr 03 They Don't Care About Us
Mar 29 Blood On The Dance Floor
Mar 15 You Rock My World
Mar 12 Who Is It
Mar 08 Dirty Diana
Mar 07 Butterflies
Mar 05 Whatever Happens
Feb 25 Man In The Mirror
Feb 21 Speechless
Feb 20 Heal The World
Feb 18 Blame It On The Boogie
Feb 15 Blood On The Dance Floor
Feb 13 Rockin' Robin
Feb 06 The Way You Make Me Feel
Feb 05 Keep The Faith
Feb 04 P.Y.T (Pretty Young Thing)
Feb 01 Beat It
Jan 31 Invincible
Jan 30 I'll Be There
Jan 29 Billie Jean
Jan 29 The Lady In My Life
Jan 28 2000 Watts
Jan 21 Cry
Jan 14 Gone Too Soon
Jan 11 2000 Watts
Jan 09 Break Of Dawn
Jan 03 Speechless
<2001>
Dec 27 Unbreakable
Dec 24 Heaven Can Wait
Dec 20 You Are My Life
Dec 19 We Are The World
Dec 18 Heal The World
Dec 17 Liberian Girl
Dec 14 Butterflies
Dec 11 *The Hurt
Dec 10 One Day In My Life
Dec 07 *Threatened
Dec 04 *Privacy
Nov 30 People Make The World Go Around
Nov 28 Speechless
Nov 27 Whatever Happens
Nov 26 Liberian Girl
Nov 23 *You Are My Life
Nov 20 *Butterflies
Nov 15 *Don't Walk Away
Nov 12 *Break Of Dawn
Nov 09 *Heaven Can Wait
Nov 08 *Heartbreaker
Nov 06 *Invincible
Nov 05 *The Lost Children
Nov 02 Cry
Nov 01 *2000 Watts
Oct 31 *Unbreakable
Oct 30 *Whatever Happens
Oct 30 *Speechless
Oct 26 Can You Remember
Oct 24 Black Or White
Oct 22 You Rock My World
Oct 19 Liberian Girl
Oct 18 Heal The World
Oct 17 Sugar Daddy
Oct 12 Cry
Oct 05 Jam
Oct 04 Smooth Criminal
Oct 03 *Cry
Oct 01 I Wanna Be Where You Are
Sep 25 Liberian Girl
Sep 21 Is It Scary
Sep 20 Sugar Daddy
Sep 15 Heal The World
Sep 15 Earth Song
Sep 10 The Love You Save
Sep 06 We Are The World
Sep 05 Gone Too Soon
Sep 03 You Rock My World
Aug 31 *You Rock My World
Aug 29 Keep The Faith
Aug 29 Billie Jean

* Premiered for the first time on the show

Keep sending your requests for Michael Jackson songs to BorderCrossings@voa.gov
Forward your comments and suggestions about these pages to
payam@voabc.cjb.net
---